814 sites have this keyword listed in their metadata, here's one you may hate: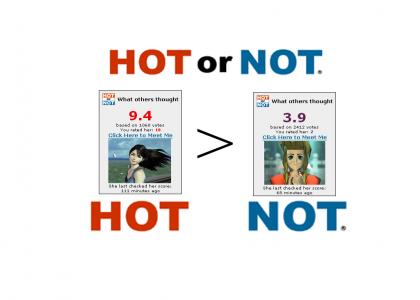 A redone version of my now-deleted YTMND. Crappy Photoshopping fixed. Rinoa is officially voted hotter than Aeris. Just goes to show how far dressing safely and praying will take you. Yup, nothing but a sword in the gut and dropped materia.
Other sites with this keyword...
| | | | |
| --- | --- | --- | --- |
| ?Maybe I'm a Lion | Nickolai | 2,575 | (3.66) |
| ?SNAPE KILLS... Well, you know... | eteric | 13,509 | (3.66) |
| ?Don't Get too close to My Final Fantasy | sanvarin | 9,704 | (3.65) |
| ?Q: Who is the worlds most famous man? | biologicalcomponent | 1,887 | (3.64) |
| ?FF1 Dares to be Stupid | CroutonMagillicutty | 2,930 | (3.64) |
| ?Final Fantasy VII for NES Boss Battle | slagheap | 5,009 | (3.64) |
| ?Tifa makes bee noises | sabremau | 15,659 | (3.63) |
| ?...Sephiroth? | zaboomafoozarg | 3,812 | (3.63) |
| ?Suck it down Pirates! | kgbduckiii | 1,113 | (3.63) |
| ?DANCING KADAJ!!! | KimJen | 3,882 | (3.63) |
| ?Highwind in the trees | Moonews | 943 | (3.63) |
| ?Cloud and Kadaj fall in love | Ratface | 2,438 | (3.63) |
| ?Sony Hates US FF7 Fans | PrJCtZrO | 9,726 | (3.63) |
| ?holy crap, tellah casts meteo!!! (updated) | Hamburger | 3,547 | (3.62) |
| ?Celes' Leap of Faith | Biggles | 1,692 | (3.62) |
| ?Reno Can't Work It | shadowomega | 10,379 | (3.61) |
| ?Happy Taru | Kigami | 1,959 | (3.60) |
| ?Cid is Bananas | Oddjob | 3,661 | (3.60) |
| ?Final Fantasy 6 Windows Fierce battle | groudon | 2,979 | (3.60) |
| ?You rock! | Kumool | 894 | (3.60) |
| ?When Pulp Fiction and Final Fantasy V collide... | NESer | 4,609 | (3.60) |
| ?Cosbiroth | faschwaa | 3,154 | (3.60) |
| ?Gustav Had ONE Weakness | PopeBlitzkrieg-XVI | 2,327 | (3.60) |
| ?Ghost Rider VII - VICTORY | Robnek | 1,766 | (3.59) |
| ?Edge Flips Off | TheStuff | 3,405 | (3.59) |
| ?FINAL SNAP VII | Ferrets54 | 6,928 | (3.58) |
| ?RENO'D!!!! | janemansfield | 5,591 | (3.57) |
| ?Medieval Tactics Ogre | rednoodles | 3,379 | (3.57) |
| ?Threshold of the Empire | Eidako | 1,323 | (3.57) |